Everything Earth Etch... Entirely Online.
What if you could have the power of a compliance knowledge base and market intelligence at your fingertips? What if you could access those resources anytime? What if your entire company could? Guess what? It's here! Meet SIMPLIFYI. Everything Earth Etch – Entirely online.
Yes, it is true. Earth Etch and MarketWISE have joined forces to bring you a robust operation and regulatory interactive online portal. Meeting regulatory and operational compliance is a full-time job, so why not have full-time help? Earth Etch's new compliance portal simplifies everything. We have created a comprehensive library of regulatory and operational compliance requirements at your fingertips. Easily searchable across markets, commodities, and utilities.
Comparative analysis tools for new market entry, interactive compliance audits, an online training academy, market reports, industry directories, and reporting requirements are just some of the apps available to you and your teams.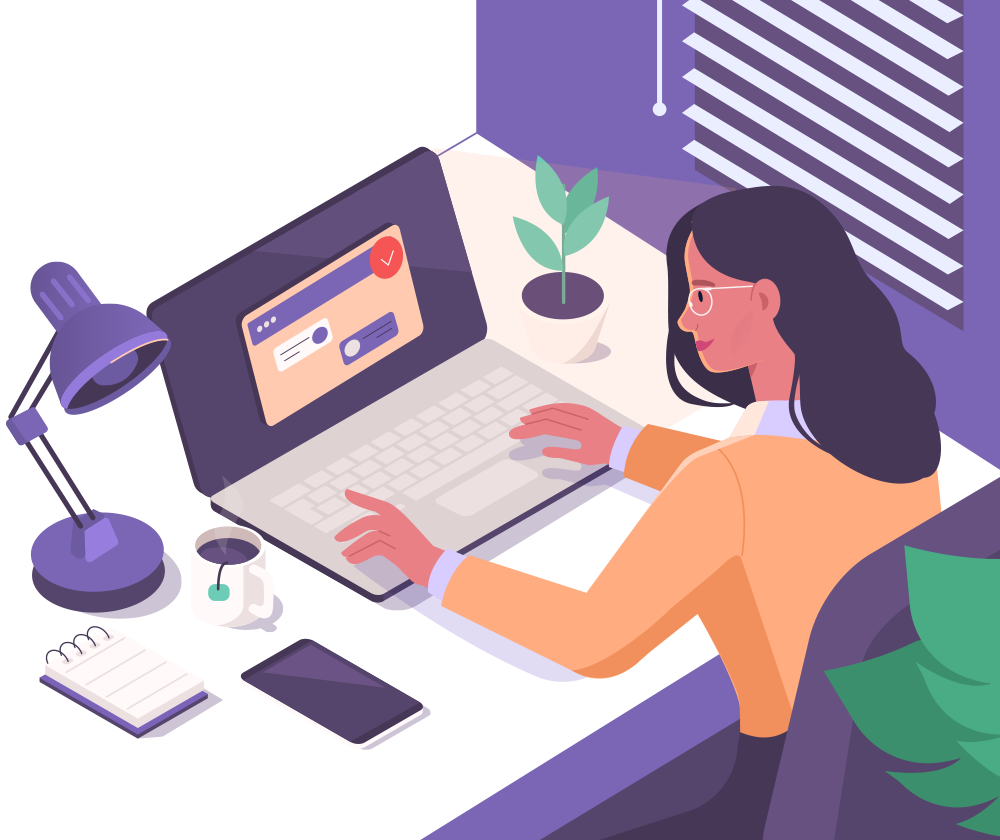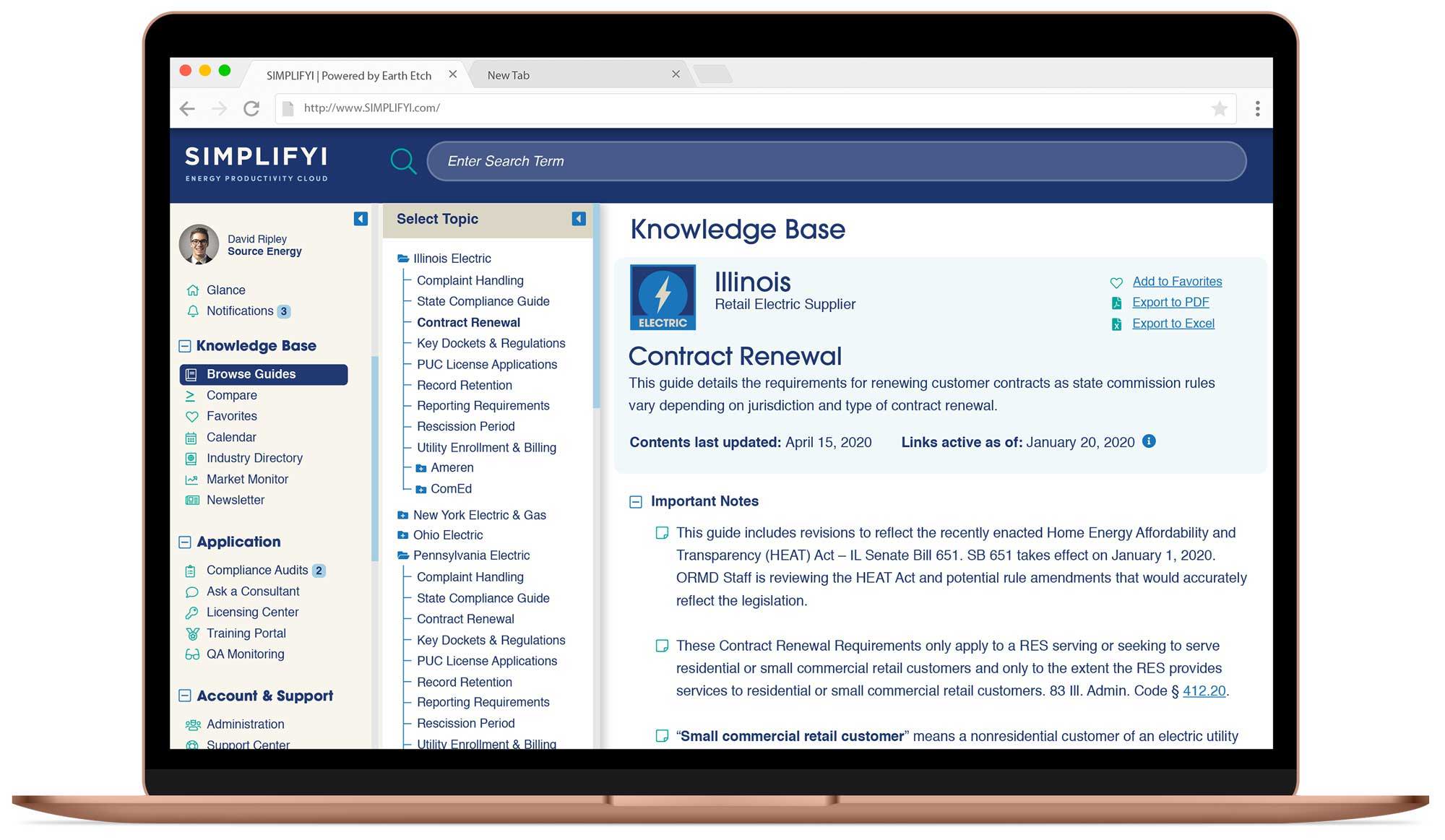 A full library of Earth Etch regulatory and operational compliance reference material at your fingertips. Easily searchable, across markets, commodity and utilities.
Comparative analysis tools for new market entry, interactive audits for your internal teams, market reports, industry directories and reporting requirement calendars are just some of the apps available to you and your teams.
Increase your productivity with informative dashboards, and quick access to the reference material you need through search, saved bookmarks and favorites tools.
Knowledge Base Guides and Audits
Search, view, and bookmark important regulatory and operational compliance guides in the substantial SIMPLIFYI knowledge base. It's essential knowledge you'll need to make sure your business is compliant and in the know. FYI, you can search across all deregulated markets, and by commodity, for the information you need. You can also subscribe to new, interactive Earth Etch Compliance Audits. Digital sign-off, commenting, exporting, archiving, and reporting will help keep your company compliant.
Interactive Checklists
Assign to Coworkers
Digital Sign Offs
Exporting and Archiving
Reporting
Knowledge Base Guides include: Complaint Handling, Contract Renewal, PUC License Application Guides, Record Retention, Both Broker and Supplier Reporting Requirements Guides, Rescission Period Guides, Utility Enrollment & Billing Guides ...and more!
Having easy access across all markets, utilities, and commodities allows you to save countless hours of detailed research. With SIMPLIFYI: You get over 200 business rules, FAQ answers, and data points for each utility. You can:Complete a gap analysis between multiple markets in seconds. View data across states and utilities in one location. You can enter new markets with ease to power your company's growth! FYI, you can save countless hours of effort, accelerate your ability to enter new markets, and get the equivalent knowledge of combining many industry experts into one.
Virtual Retail Analyst
Compare Across Markets
Compare Across Utilities
Export and Share Results
Online training is also here! Access Earth Etch's Training Academy directly through SIMPLIFYI. Through our online Training Academy, you can empower your employees and agents with a regulatory and operational compliance mindset.
Access Earth Etch Training
Online Catalog & Platform
Progress Tracking
Completion Certificates
For energy suppliers who need to understand how and when market rule changes will impact their business, Market Monitor is for you! Market Monitor provides you with advanced notice of pending changes through detailed reports and alerts, including monthly recorded and archived audio meetings and supporting information for download.
Understand Market Changes
Detailed Custom Reports
Monthly Recorded and Archived
Supporting Documentation for Download
Never miss an important filing deadline again. With the SIMPLIFYI Calendar, you'll get notices for events such as reporting requirements, filing deadlines, as well as when the next Market Monitoring session takes place. With important dates updated in your calendars regularly by us, you'll never need to keep track of these dates again. FYI, you can customize the calendar in many ways to best suit the personal needs of your workflow.
Reporting Requirements
Filing Deadlines
Market Monitor Sessions
Commission Meetings
Export to Outlook/Google/iCal
All Updated by Earth Etch
Add Your Own Custom Calendar Events
Powerful Search & Bookmarking
With SIMPLIFYI, it's easy to search, save, and bookmark important compliance content and guides. You can search portal-wide or application-specific. Search results are precise and broken down into relevant buckets, so it's easy for you to find what you need.
Search Hundreds of Guides
Search Across Markets
Bookmarks and Favorites
Search Portal Wide
With "Glance," you will immediately be able to view a dashboard of information you need. Your "Glance" dashboard offers quick looks of progress updates to your audits, upcoming calendar reminders, knowledge base content updates, and more! The best part? It's fully customizable - add and position modules around to fit YOUR needs and priorities.
Customizable Dashboard
View Audit Progress
Calendar Reminders
Knowledge Base Updates
... and More
Find detailed state commission instructions, documents and forms on procedures for completing and submitting license and certification applications to enter new markets.
With SIMPLIFYI, you can export and print guides, comparative table data, and compliance audit checklists to PDF or excel. Sometimes you'll want soft copies to to email and print out.
Sometimes you just need an expert on hand to help with answers. Soon you will be able to easily communicate, back and forth, with Earth Etch consulting experts through the SIMPLIFYI interface.
Get the latest energy industry compliance news direct through SIMPLIFYI. Select from multiple news feeds to be first to know about important industry-related compliance happenings.
Many jurisdictions mandate on-going monitoring of a supplier's door-to-door and telemarketing agents. SIMPLIFYI will soon have real-time interactive quality assurance agent evaluation forms.
All commissions have customer complaint handling compliance obligations. Use SIMPLIFYI to track complaint investigation and response times as well as related record retention requirements.
Sign up for a SIMPLIFYI demo and recieve a FREE MONTH preview of our MAGNIFYI Energy Headlines newsletter.
Let us show you around and answer all of your questions directly. With a SIMPLIFYI demo, you'll see first hand how energy compliance can be snap to understand - plus you'll get a FREE MONTH of our subscription MAGNIFYI newsletter which has all of the latest happenings in the energy compliance world.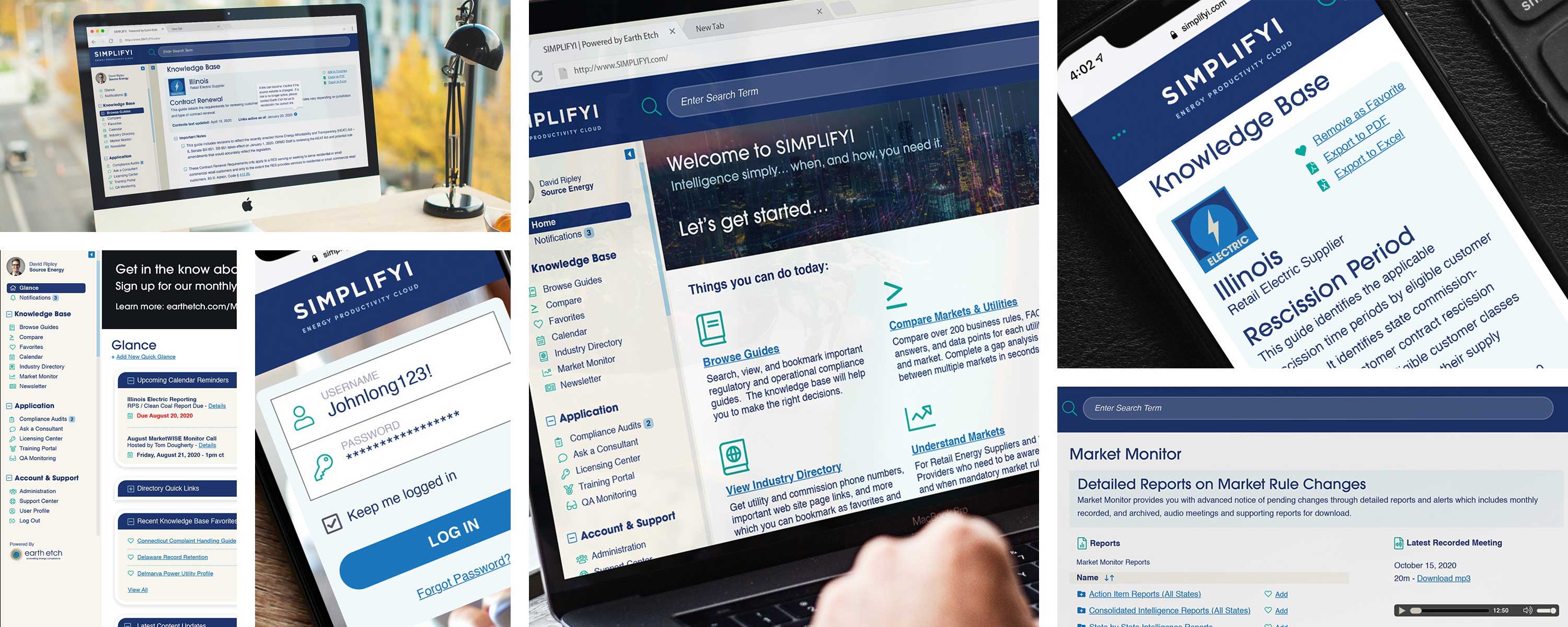 Ready to SIMPLIFYI work for your business?
To set up a time to talk to us call 312-920-1849
Sign Up for Earth Etch Email Updates
unravelling energy compliance
Earth Etch unravels the complexities of regulatory and operational compliance while untangling the intricacies of new market entry for energy companies throughout the world.
---
© 2022 by Earth Etch LLC. All rights reserved.
Earth Etch is not a "lawyer referral service" and does not provide legal advice or participate in any legal representation. Earth Etch is not a law firm or a substitute for an attorney or law firm.

Privacy Policy | Terms of Service