unravelling energy compliance
Earth Etch helps unravel the complexities of regulatory and utility compliance for energy companies throughout the world.
In this complicated age of deregulated energy, you need to mitigate risk and find a partner that goes beyond compliance consulting to build positive ongoing relationships between energy companies, utilities and regulators to help your business grow.
We're consultants. We're lawyers. We're marketers. We're competitive energy experts. We're regulatory experts. We're utility experts. We're customer care experts. We're a team of people who have worked in the industry for decades. We've been agents of positive change for energy competition and have improved operations and customer service for companies around the world. We're here to support your goals and vision by using our knowledge and resources to guide and form partnerships that benefit your energy business.
Interested in talking? Let's start a conversation.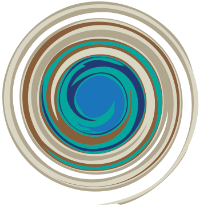 President & Founder
Madelon is a licensed regulatory energy attorney and is uniquely qualified to help companies like yours grow strategically while mitigating risk. In her decades of experience, she has shepherded clients through the licensing process, as well as helped them meet their reporting and on-going compliance obligations. Madelon is more than a competitive energy industry expert – she's a career-long advocate for companies that want to create new opportunities in the traditionally regulated utility space. Madelon has worked unraveling compliance for entities such as the Illinois Commerce Commission (ICC), the Federal Telecommunications Commission (FCC), TCG, AT&T, BlueStar Energy and AEP Energy.

Vice President of Utility Services
MJ is an expert in the utility and retail energy marketplace. With decades of experience, MJ has worked on both the wholesale and retail aspects of customer choice. Her utility career began at the largest utility in Illinois, Commonwealth Edison, a branch of Exelon Corporation. After over 10 years at the utility, MJ was specifically recruited by BlueStar Energy, a Retail Electricity Supplier. At BlueStar, MJ helped the company set up their whole operations area, including billing, contract management and customer care. When BlueStar became AEP Energy, MJ help the smooth transfer of customer contracts to the new organization. MJ's strengths in analysis of utility tariffs and process requirements for back office operations allows her to assist companies better understand the energy market, assist sales and operation teams and create new efficiencies in the customer enrollment, billing and contract management processes.

Chief Creative Officer
Tony is a long-established leader in brand development, public relations and integrated marketing for companies in the B2B and B2C spaces. He has led creative for clients such as Samsung, Allstate, Clorox, CDW and AEP/BlueStar Energy that helped deliver unique brand experiences to their audiences.

Director of Customer Care & Training
Peggy brings a comprehensive knowledge of the competitive energy supplier business with a focus on customer service, contract management and quality assurance. Peggy's expertise with establishing call center guides, complaint resolution processes, contract administration and interfacing quality assurance programs has helped energy companies earn high marks for customer satisfaction. Peggy has a proven track record of providing customer service in the deregulated telcom arena, and at Triton College, BlueStar Energy, and AEP Energy.
Senior Vice President
Energy Consulting Firm, Greater Philadelphia Area, Electric & Gas
"…proven track record delivering practical solutions to the everyday challenges faced by our firms retail electric and gas supplier clients."
sign up for Earth Etch email updates
unravelling energy compliance
Earth Etch helps unravel the complexities of regulatory and utility compliance for energy companies throughout the world.


---
© 2019 by Earth Etch LLC. All rights reserved.
Earth Etch is not a "lawyer referral service" and does not provide legal advice or participate in any legal representation.
Earth Etch is not a law firm or a substitute for an attorney or law firm.

Privacy Policy | Terms of Service