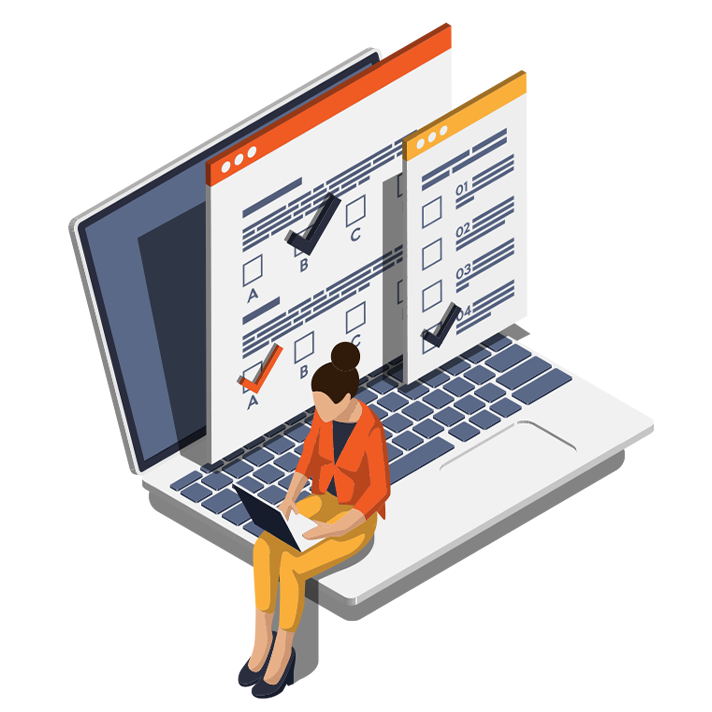 Earth Etch offers online training solutions to help your business meet compliance obligations in the deregulated energy industry. Don't worry, we can help.
Earth Etch Training Academy
Earth Etch Training Academy allows companies and individuals to meet ongoing regulatory compliance and operational training needs. Whether it's entering a new market or brushing up on marketing and door-to-door sales regulations these courses are intended to help non-regulatory employees and agents to learn state-specific regulations in a easy-to-follow format, complete with quizzes and course completion certificates. Here's the academics of it:
Earth Etch has created specific training courses, broken down by markets and by specific content to meet the needs of your regulatory and operational compliance training. With our self-guided training materials, your business can be more proactive in meeting your obligations. With our online training system you can create your own custom catalog of curriculum by picking and choosing which courses fit you and your company's needs best. Our catalog grows every month.
Each online course offers interactive quizzes that a user will need to take in order to pass the course. When a user successfully passes the quiz for the course curriculum they will receive a certificate to prove they have successfully completed the training.
The Earth Etch training academy offers self-service administration for training managers within a company. Training managers can add users and designate which courses employees should take. Full control is yours!
Earth Etch has many courses to fit a variety of needs in different markets. We are always adding additional training courses to our catalog. Take a peek at what we got.
Frequently Asked Questions
How thorough are your audit/training materials and are they tied to specific Commission rules?
Without exception, Earth Etch's Audit Checklists and Compliance Tutorials cover the customer protection marketing rules for the specific industry by jurisdiction. Our team is vigilant about keeping up-to-date with rule changes. We update our materials accordingly to ensure that your team is aware of the latest compliance obligations.
Can you help us understand all of our compliance obligations in a given state?
Yes. We have extensive first-hand experience with obligations in each state and keep up-to-date with regulation changes throughout the U.S. and other countries. We can help you understand the complexities and intricacies of the regulatory landscape wherever you conduct business. Contact us - -We are here to help!
Can you come and train our team on regulatory compliance requirements at our location?
Yes, we conduct onsite training with energy companies all over the world. Self-taught compliance tutorials are also available. Coming soon, will be also offering on-line training courses hosted on our Learning Management System (LSM). This will allow your company to easily on-board, train and track all of your company's new employee and marketing agents completed training coursework. We are here to help with all of training needs.
Contact us today to arrange a session with your team.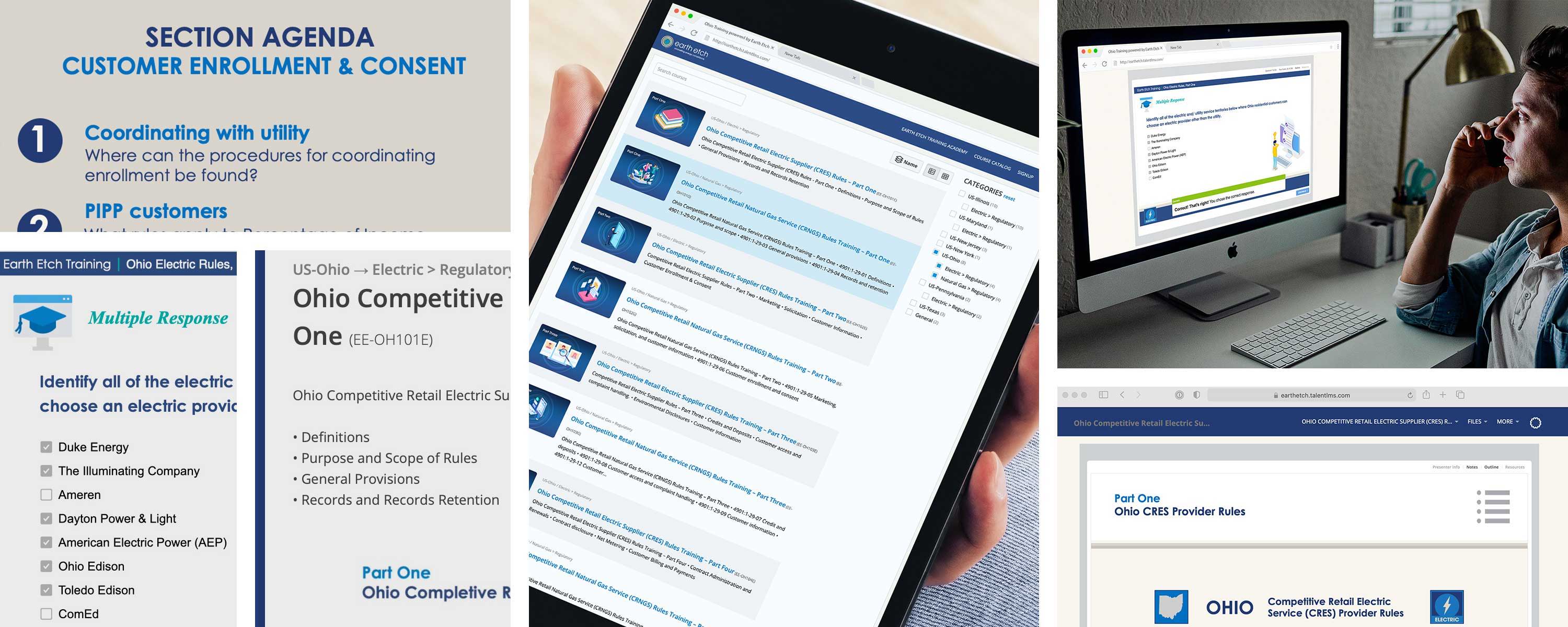 Sign Up for Earth Etch Email Updates
unravelling energy compliance
Earth Etch unravels the complexities of regulatory and operational compliance while untangling the intricacies of new market entry for energy companies throughout the world.
---
© 2023 by Earth Etch LLC. All rights reserved.
Earth Etch is not a "lawyer referral service" and does not provide legal advice or participate in any legal representation. Earth Etch is not a law firm or a substitute for an attorney or law firm.

Privacy Policy | Terms of Service