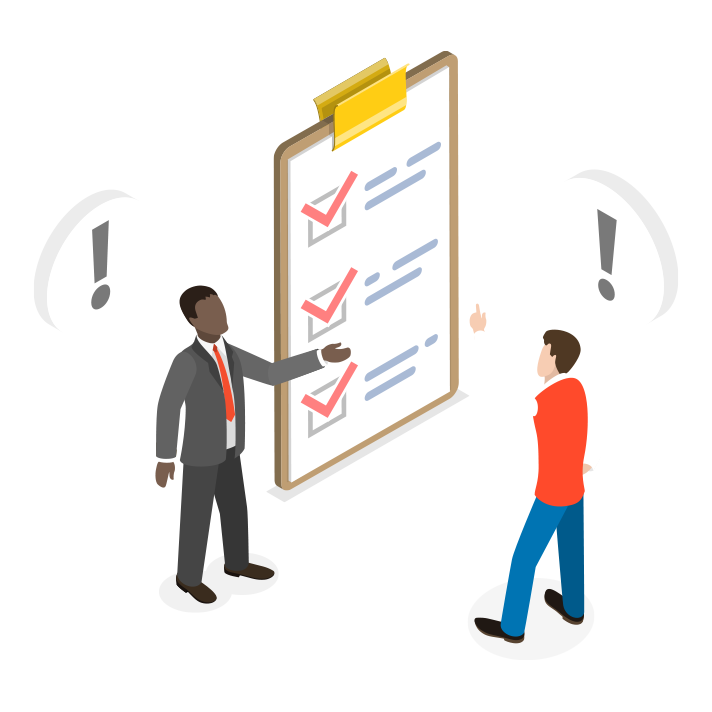 Compliance Audit Checklists
Mitigate risk with Earth Etch market-specific compliance audit checklists so you can avoid serious fines, license suspension or harm to your company's reputation.
Self-Service Compliance Made Easy
Earth Etch Compliance Audit Checklists detail commission rules, statutes, regulations and/or docket decisions pertaining to regulatory and operational requirements within the state. They are designed to ensure that employees and agents are informed of and compliant with state regulations. When you purchase an audit, we'll alert you of any updates and give you the updated audit free of charge for a period of one year from purchase.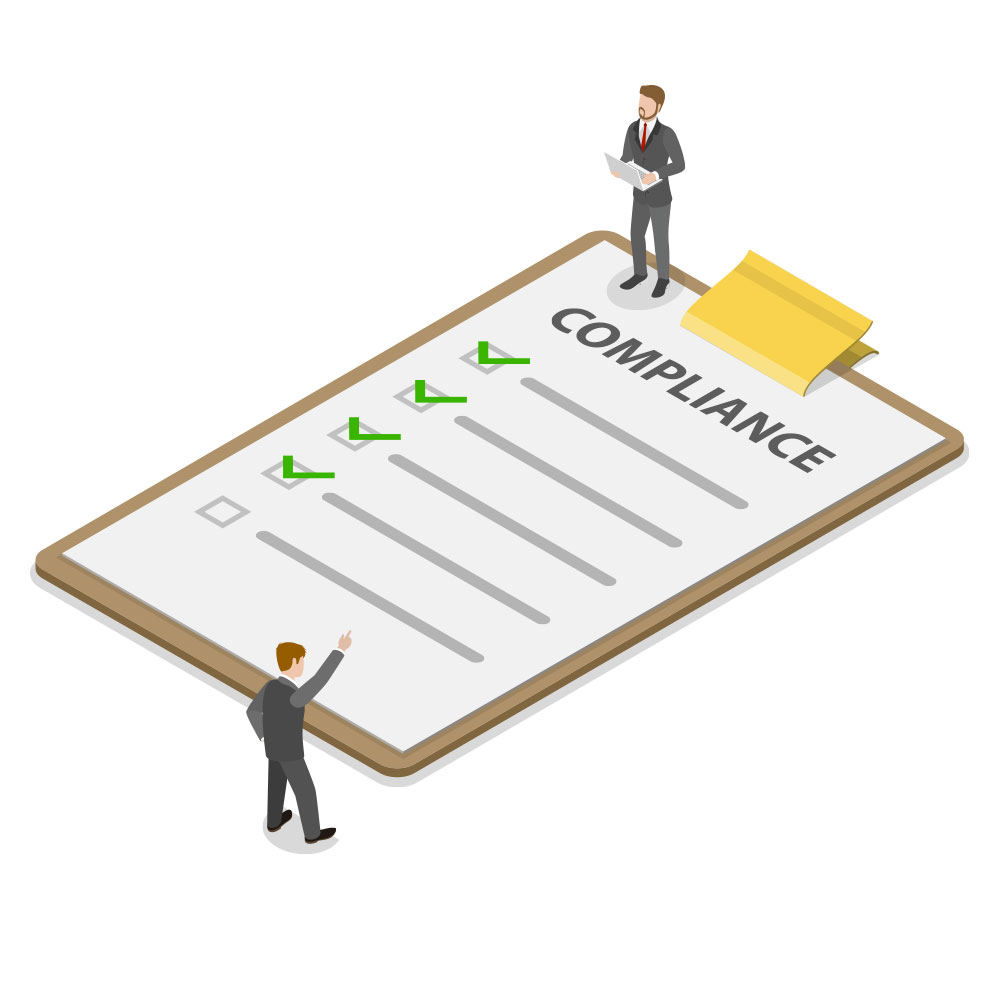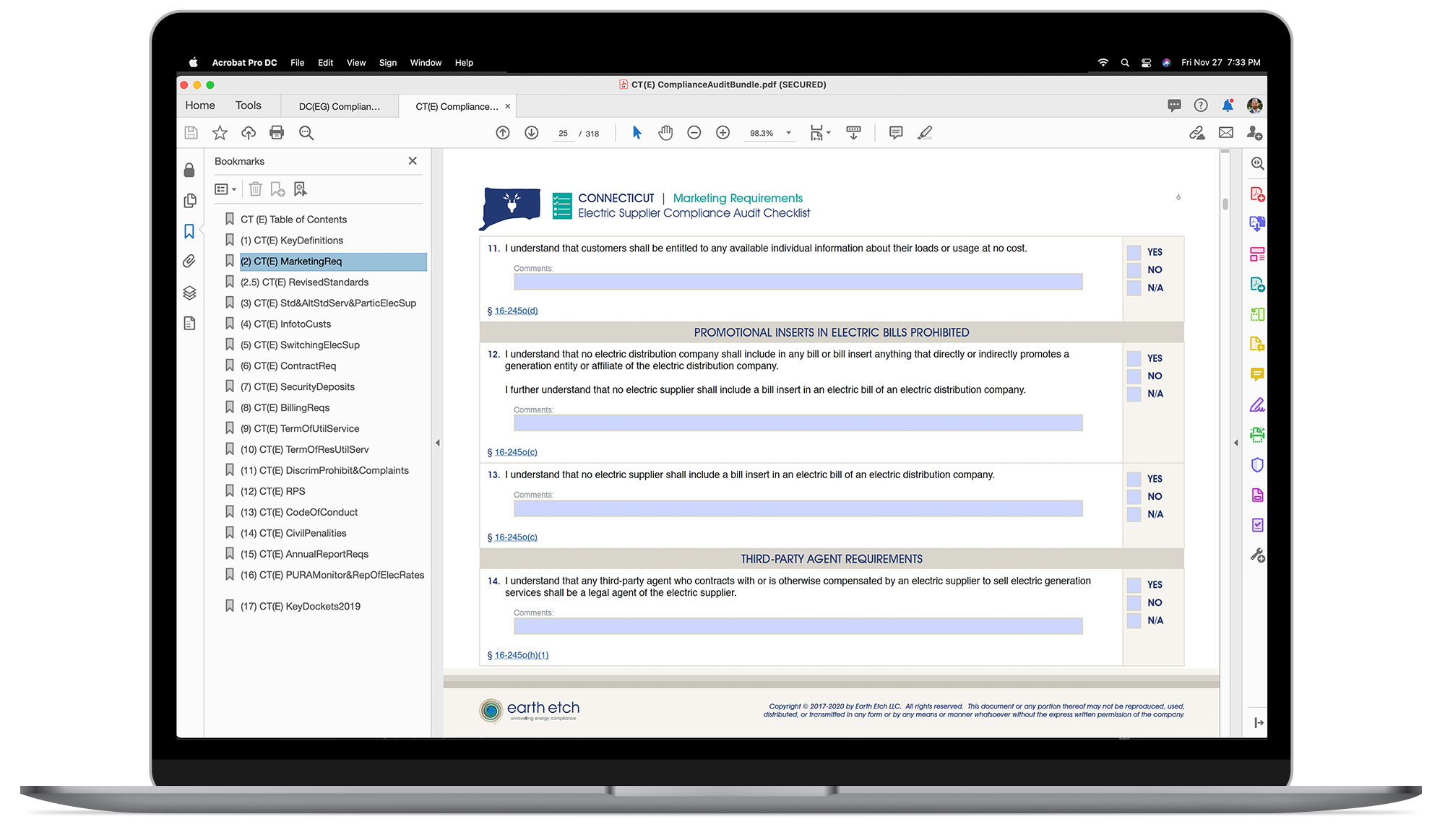 Why Would You Need to Use an Earth Etch Audit?
Failing to meet State-specific obligations can lead to serious fines, license suspension or harm to your company's reputation. A company can be fined for each infraction they fail to be compliance on, which can add up quickly. Because each State has different regulatory compliance rules in a variety of areas you'll need to keep up to date on them, which can be difficult task. With Earth Etch Compliance Audit Checklists, we have you covered with our step-by-step self-audits.
What's in an Earth Etch Audit?
No matter the state, Earth Etch Compliance Audit Checklists help you meet regulatory compliance requirements in a proactive way. Take a look below at what's included in each of Earth Etch's Compliance Audit Checklists. Our audits are broken down by market and by section so you can easily pinpoint the information you need.
Select a State name below to see it's different audit's contents.
Senior Vice President
Energy Consulting Firm, Greater Philadelphia Area, Electric & Gas
"…proven track record delivering practical solutions to the everyday challenges faced by our firms retail electric and gas supplier clients."
Sign Up for Earth Etch Email Updates
unravelling energy compliance
Earth Etch unravels the complexities of regulatory and operational compliance while untangling the intricacies of new market entry for energy companies throughout the world.
© 2023 by Earth Etch LLC. All rights reserved.
Earth Etch is not a "lawyer referral service" and does not provide legal advice or participate in any legal representation. Earth Etch is not a law firm or a substitute for an attorney or law firm.

Privacy Policy | Terms of Service